Blended Learning is defined as an education program in which the student learns through a combination of online learning, with some student control over time, place, path, and/or pace. Some of the instruction takes place in a supervised, brick-and-mortar location on a high school campus, but the student can also contact their teacher(s) through various methods (text message, message board post, or email) to get assistance as well.
In Lake Elsinore Unified School district, blended learning is offered at all three comprehensive high school on a part time basis, and at Keith McCarthy Academy on a full time basis. Keith McCarthy Academy also operates under the guidelines of Independent Study.
Blended Learning offers a unique opportunity for students to receive individualized support, while simultaneously being afforded the opportunity to work independently if they choose.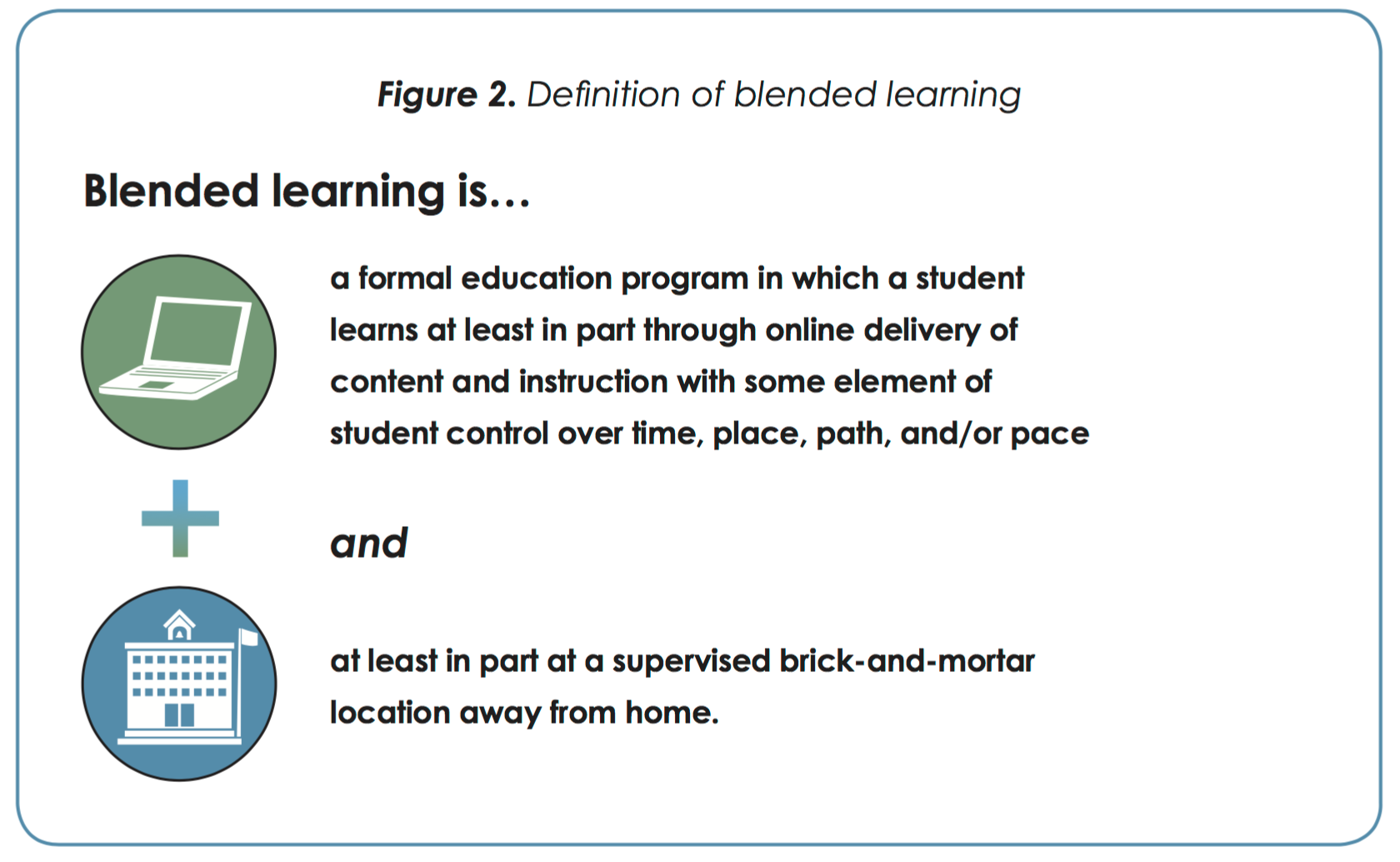 Staker, Heather, and Michael B. Horn. "Blended Learning."
SpringerReference
(n.d.): n. pag. 2002. Web. 2009.